You must allow cookies and JavaScript for a proper shopping experience.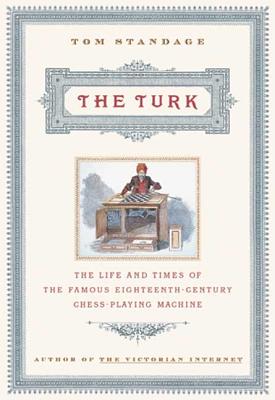 Price: $15.00
Publisher: Walker & Co.
Edition: First Edition
Seller ID: 52845D37f
ISBN-13: 9780802713919
Binding: Hardcover
Condition: Fine
---
On an autumn day in 1769, a Hungarian nobleman named Wolfgang von Kempelen attended a conjuring show at the court of Maria Theresa, empress of Austria-Hungary. So unimpressed was Kempelen by the performance that he declared he could do better himself. Maria Theresa held him to his word and gave him six months to prepare a show of his own. Kempelen did not disappoint; he returned to the court the following spring with a mechanical man, fashioned from wood, powered by clockwork, dressed in a stylish Turkish costume--and capable of playing chess.The Turk, as this contraption became known, was an ...
View More...