You must allow cookies and JavaScript for a proper shopping experience.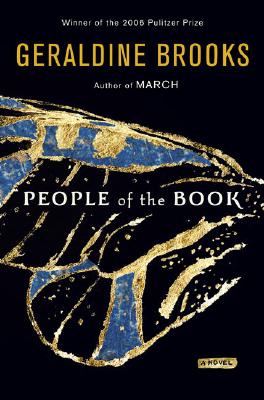 Price: $12.00
Publisher: Viking Pub.
Edition: First Edition
Seller ID: 36006D37a-b
ISBN-13: 9780670018215
Binding: Hardcover
Condition: Fine
---
View our feature on Geraldine Books s "People of the Book."From the Pulitzer Prize winning author of "March," the journey of a rare illuminated manuscript through centuries of exile and war In 1996, Hanna Heath, an Australian rare-book expert, is offered the job of a lifetime: analysis and conservation of the famed Sarajevo Haggadah, which has been rescued from Serb shelling during the Bosnian war. Priceless and beautiful, the book is one of the earliest Jewish volumes ever to be illuminated with images. When Hanna, a caustic loner with a passion for her work, discovers a series of tiny artif...
View More...