Used & Antiquarian Garden and Natural History
Books for Gardeners and Nature Lovers

503 St. Clair Avenue
Saint Paul, Minnesota  55102
Showrooms: 651.222.5536
Cell: 612.963.1666
E-mail: [email protected]
www.terracehorticulturalbooks.com
We specialize in plant and natural history related books, periodicals, seed and plant catalogs, journals, prints and ephemera, rare and out-of-print. Terrace Horticultural Books (THB) is the largest stocking seller of books, ephemera, journals and periodicals, seed and plant catalogs related to plants and gardening in the USA, including exploration/travel and natural history.
Our Rose Room for rare books and ephemera
is now open by appointment.
Use our site to search for over 29,000 new, collectible and used books

Less than 60% of our stock is available through Amazon. ABE or Biblio, service and pricing is competitive. Our Amazon seller rating is 100%!

Free domestic (U.S.) shipping for all orders over $10.00.We use recycled shipping materials.
Customers' credit cards from outside the U.S. are processed with PayPal. Contact us at

[email protected]

for more details.

Here is a fun video at youtube of our bookstore in Saint Paul


https://youtu.be/CvxFKfwBJxY
Browse and shop in store!
Our store is located at 503 St. Clair Avenue, Saint Paul, Minnesota (55102):
Open Monday through Friday, noon to 5 p.m., appointment preferred. If you search online, safe pick up can be arranged. We have books for all climates and seasons. Please search or browse our inventory of hard to find, out of print, used, and rare books. If you can't find that special item, please fill out our search form and we will search our off-line inventory, other bookstores and book search services for you.
Rose Room, rare books and ephemera: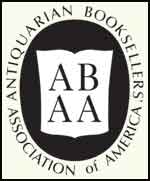 Our Rose Room for rare books and ephemera is open by appointment. Rare, beautiful, and engaging books and scarce ephemera are carefully selected for ease of viewing. Access to the room is via a steep stair but we can accommodate viewing via computer or in person on our first floor.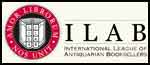 Under the General Data Protection Regulation (GDPR) (EU) 2016/679, THB protects any information we collect from you and is not shared with any external entities.